U-Tabarka – A story about passion
I met Mr. Carlo Maria Perfetti at Vinitaly in 2017. I was immediately impressed by his humanity and his deep passion for his work and for his adoptive land, the San Pietro island in Sardinia.
Straightforward but extremely gentle, expert but at the same time simple, he puts you at ease and if he starts to talk about his great passion… well, that's a pleasant experience. We had the honour and the chance to have a conversation with him, and this is the report of our meeting and of his story.
After a brilliant career in finance, in the nineties Mr Perfetti left that world to dedicate himself to something else. He was already a frequenter of San Pietro island, where he had already tried to use a plot bought in 1972 by Umberto, his business partner, but without obtaining results.
During a regatta in Norfolk, the two friends asked themselves what was best to do with the plot, and they thought about giving up. Once they landed, Mr Perfetti had an idea:
"Buy two tickets for Cagliari. We go there, we take a sample of terrain, a sample of water and if everything is fine we put a vineyard there."
For the first six months, they took care of the vineyard every weekend. In 2006 the first Carignano del Sulcis was bottled. In 2008 they were mentioned in the top hundred wines, with a product defined "excellent".
THE VINEYARDS IN THE SAND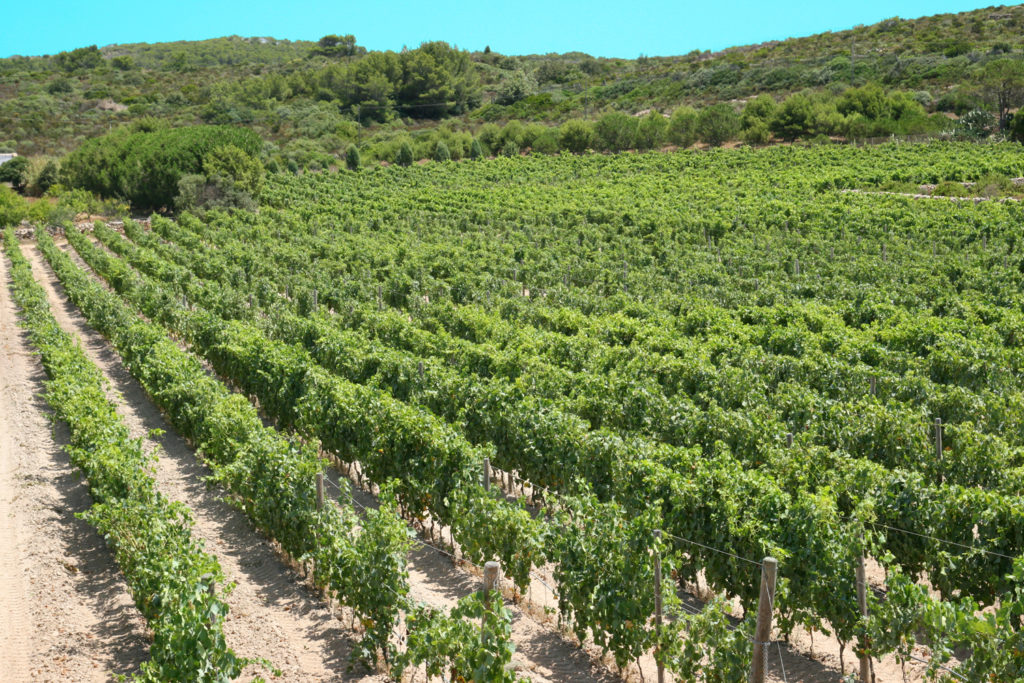 The soil, with a predominantly sandy composition, allows to cultivate directly on the soil. The islanders had already tried to cultivate vineyards but they failed, because they implanted the vines over the salt mines but phylloxera killed them all.
"They ask me how I do it. I don't cultivate in mug, I do cultivate in sand. I implant directly on the soil, I have high temperatures, mistral for eight months and pumps that pump water from 80 meters below the ground."
Because of these pumps, Mr Perfetti had to argue with Sardinians, who wanted to take water from the bottom of the wells catching salty and sandy water. He took water from the half of the wells at a level that allowed him to find fresh water, fundamental for the irrigation of the vines during drought periods – like the one of the past year, which reduced the harvest by a third.
THE NATIVE VINE VARIETIES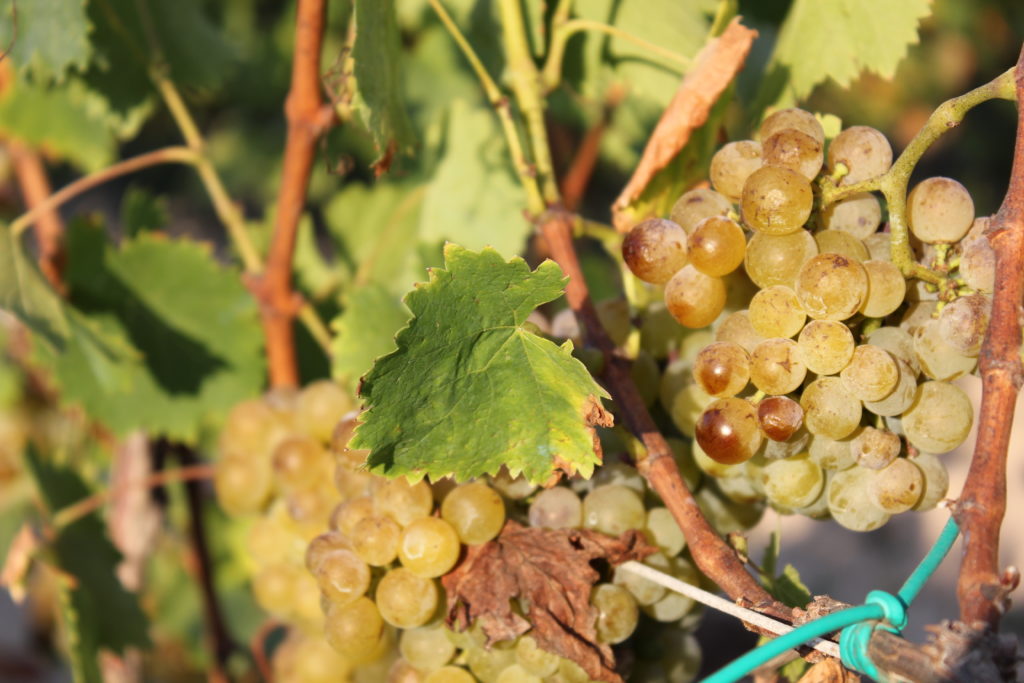 The bound Mr Perfetti has with Sardinia has long-standing roots: since the Bocconi years, he had a classmate from Oristano who brought form home jerry cans of white and rosé Malvasia.
Now, nothing has survived of those cultivations. Actually, Mr Perfetti is the only owner of Bovaleddu on the entire island, with 8/9 thousand plants and other three thousand yet to come.
"I'm not part of the Salvation Army, I'm from the Convenience Army towards goodtaste."
All the vine varieties planted are native, from Vermentino to Carignano. Soon the caption DOC will be added to the two cheapest wines, but the price will be maintained because, as he specifies, the quality will remain unchanged.
When we ask him if he is going to search for other local vine varieties in the future, his answer is the following
"I keep maintaining these ones I've got because I want to keep these grapes, and then I keep buying shore, that means sand, even though Ligurians think I'm a stupid…"
Speaking, we get to know some curiosities about the origin of his wines.
"If you would make wine just listening to the oenologist, you wouldn't invent anything. You just follow the patterns. For me, you make wine for the pleasure of doing it, beyond covering the costs at least. You don't become a millionaire, I was just interest in going to a place where plants don't talk and mobile phones don't receive. It's my buen retiro."
Indeed, the first Muscat passito vinified in dry was created without the oenologist knowing. Perfetti put six hundred kilos of pressed grapes in a 1000 litres vat of steel, he closed it with a lid and he left it there. The mixture stopped fermenting after sixty-two days, with no yeasts added; the racking was made unbeknown to the oenologist, who discovered those three hundred litres of wine when it was time to bottle it.
Mr Perfetti considers it a treat, with a sugar residue of 0,2 mg per litre.
"It's the kind of wine that inspires you to put your feet on the table after dinner, in an English way. A glass of Seianna reconciles you to the world. It fixes your head, you feel like a sir. And since I've first produced it, I've never stopped."
MUSCAT OF CALASETTA AND NASCO AROMATICO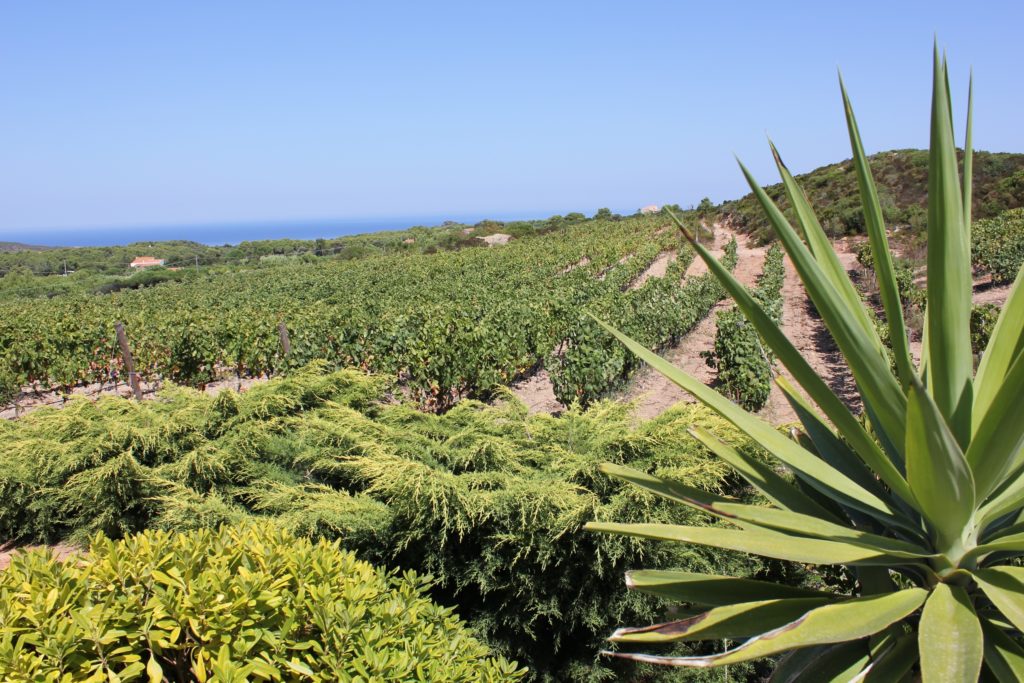 Seianna comes out from an original procedure, as another delicious wine: Quae. We are talking about the open-air drying, a procedure he learned from a local winegrower – and that he couldn't use this year because of the high temperatures.
"I went there to understand and to make me explain what I couldn't understand, but never from scientists. From the ones that handle the land and that work hard."
You must select the best bunches of Muscat of Calasetta and Nasco Aromatico, you trim the first fruits and you leave them drying there for eight/ten days. In this way, the grape is so elastic that birds cannot pierce it; this allows the grape to dry naturally, still attached to the vine.
Both the Muscats of the firm are used to make Perdigiournou, composed at 50% of Sardinian Vermentino, 25% of Nasco Aromatico and 25% of Calasetta Muscat.
U-TABARKA AND THE LIGURIAN NAMES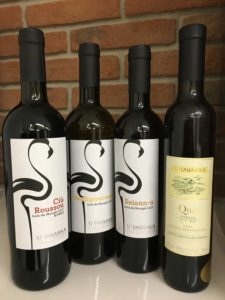 We are intrigued by the names of the wine and of the firm, and when we ask him about it we get a brief history class.
Tabarka is a small island in front of Tunisi in which the inhabitants of Pegli, Liguria, moved in the sixteenth century to do the fishermen. In 1750 they left the island and they moved in San Pietro island, bringing with them their Ligurian dialect. Therefore, all the names are Ligurian: Giancu means white, Roussou red, Ciù Roussou more red, Seianna means great night, Perdigiournou means slacker, word referred to herons – the firm symbol is the flamingo, but there are no flamingos in Liguria!
The fundamental wines of his cellar are, for Mr Perfetti, the Roussou, produced with Carignano del Sulcis in single-variety vinification, and reputed by him to be a "blue double-breasted and black tie", and the Ciù Roussou, produced with Bovaleddu, and considered a "Jeans and t-shirt" wine.
Time flies, and this pleasant chat comes to an end. We would stay hours listening to Mr Perfetti talking about his wines and his great passion, but we are cheered by the promise that he will come visiting us soon in our place, maybe to arrange a presentation of their products.